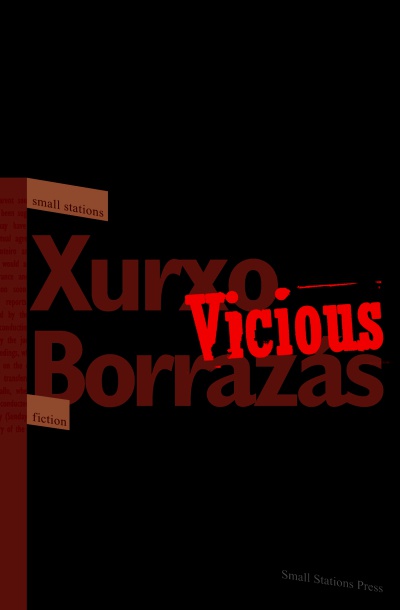 ISBN: 978-954-384-038-0
VICIOUS
by
Borrazás, Xurxo
Shakespearean drama set in a Galician context. There is something strikingly postmodern – or Elizabethan – about this novel, in which a man from Laracha, south-west of Coruña, on Galicia's famed Coast of Death, is on the run for committing a multiple murder that shocks the local community and has the priest calling for the razing of the local slums. Chucho Monteiro, who has always been overlooked by his father in favour of his younger brother, Daniel, more pliable, less violent, heads to the port of Coruña in order to effect his escape on the first ship weighing anchor, a ship that will take him not to Stratford, but to Southampton and on. In a fascinating, multi-layered narrative, the author keeps the reader guessing about the murderer's final destination until the very end. Narrative chronology is mixed up, and the veil between author and reader is torn in two, so that we're not sure if we are witnesses or partakers of this narrative. Vicious (called Criminal in Galician) is Xurxo Borrazás' second and best-known novel, and won him the Spanish Critics' Prize as well as the San Clemente Prize awarded by high-school readers.
Publication Date: 29 June 2015 / Language: English / Paperback: 192 pages / Dimensions: 203 x 133 mm / Price: £8.99 / €11.99 / $14.99
Amazon.com / Amazon.co.uk / Amazon.es / Barnes & Noble / Book Depository
Both in presentation and feel Vicious is very cinematic, short, tight scenes cutting back and forth.
A clever variation on the thriller and an excellent examination of how jealousy can have fatal consequences, Vicious is a great read, a novel many of you out there would enjoy. I sped through this much more quickly than I'd expected, not because of any superficiality or ease of comprehension but because the short chapters drew me in, leading me to finish the book almost before I'd realised. Borrazás might not be one of the biggest of names in Spanish literature, but he's certainly worth looking out for on the basis of this work – this is another big tick from me for Galician literature.