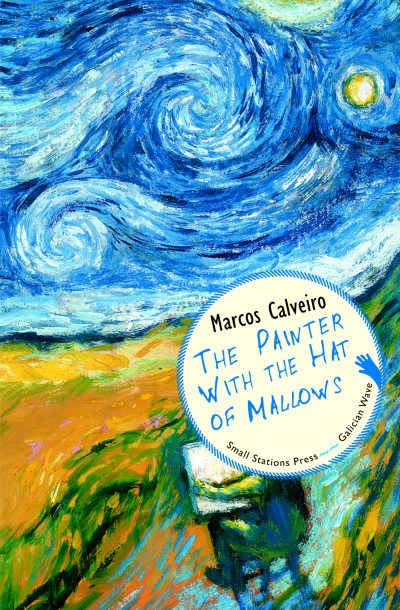 ISBN: 978-954-384-030-4
THE PAINTER WITH THE HAT OF MALLOWS
by
Calveiro, Marcos
A teenage boy is sent by his mother to spend a few days in the country as a way of getting him out of trouble. In the town of Auvers-sur-Oise, one hour north of Paris, the boy finds life with his great-aunt unbearable – that is until the arrival of the painter Vincent van Gogh, who has come to escape difficulties in the south. It is the summer of 1890 and already eight months have passed since the boy left his mother. He begins a friendship with the painter, taking him to places he hasn't seen and engaging in conversations that open his eyes to a different way of viewing the world, bringing to an end his turbulent past. He also struggles with the reasons for his mother's disappearance from the town where she grew up and experiences the first embers of romantic love when he develops an interest in the daughter of van Gogh's innkeeper, Adeline. Based on real events, this imaginative story of a teenage boy's friendship with an inspired painter and participation in the events of a provincial town, where he meets the local doctor, a war hero, and railway pointsman, as well as the man who could turn out to be his real father, rushes to its inevitable conclusion like the trains that slice through the countryside on their way to Paris.
Publication Date: 29 September 2014 / Language: English / Paperback: 160 pages (contains 14 black-and-white illustrations) / Dimensions: 203 x 133 mm / Publication date: 29 September 2014 / Price: £7.99 / €10.99 / $12.99
Amazon.com / Amazon.co.uk / Amazon.es / Barnes & Noble / Book Depository
Interspersed with a number of black and white etchings, these 155 pages shed light on a terrific writer whose ability to inadvertently intoxicate, is as natural as sunshine itself… Great stuff.