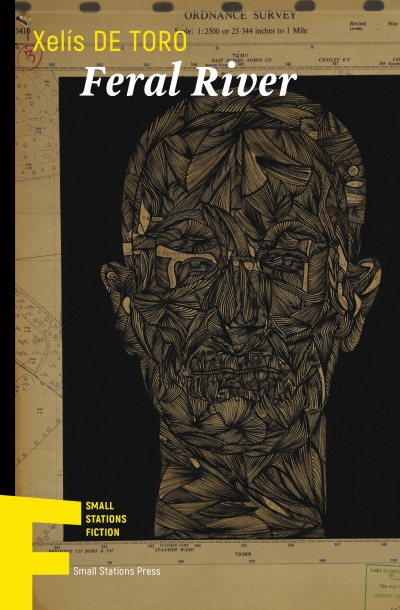 ISBN: 978-954-384-105-9
FERAL RIVER
by
De Toro, Xelís
A boat with the charred body of a man crucified on its mast turns up at the mouth of the river in Romero, a town on the frontier. The boat belongs to the owner of the printing-firm that publishes the local newspaper. He engages Marqués, who is from the east coast and claims that he can write, to head upriver to find out the causes of the boatman's death. His only deckhand is a mestizo boy called Cordel who's learned his trade from the previous boatman ('What you steer isn't the boat, it's the river'). They soon reach the mission, which is staffed by a single friar, Father Bento ('He seemed to chew his words like a cow chewing grass before releasing them in short bursts'). The friar asks if Marqués has come to judge, to govern or to execute. 'To tell,' is his answer, 'I'm a writer.' Marqués, however, soon falls into a fever and has to be cured by the healing-woman from the local Aventurei Indian tribe. He realises that entering the world of the river is like clambering up a liquid wall on which there are no ledges or crannies for hands and feet to cling to. There is an obvious parallel between this narrative and Joseph Conrad's Heart of Darkness, in which the journey is an end in itself and the reader doesn't know what secrets the river will reveal. There is also the writer's own personal journey in search of fulfilment through his art. Marqués and Cordel will be joined on board by Rufus the Strongman and Ela, circus workers, as they struggle to come to grips with the tangle, both real and imagined, of the jungle.
Publication Date: 06 November 2020 / Language: English / Paperback: 256 pages / Dimensions: 203 x 133 mm / Price: £10.99 / €14.99 / $16.99
Amazon.com / Amazon.co.uk / Amazon.es / Barnes & Noble / Book Depository
A compelling paradox, an ambiguous search for truth.