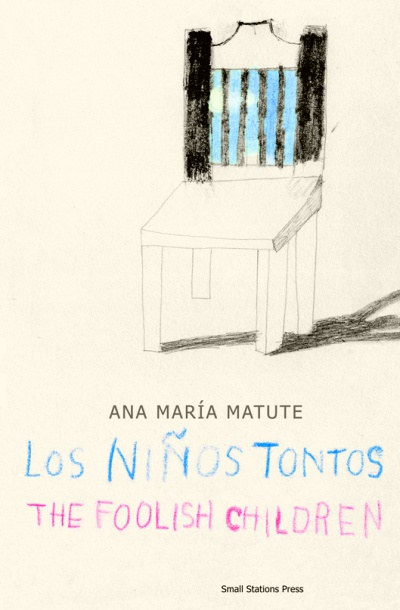 ISBN: 978-954-384-060-1
THE FOOLISH CHILDREN
by
Matute, Ana María
Fools for Christ are men and women who live outside the social norms, whose behavior is considered shocking or unusual. But in a time of dictatorship, when these stories were first published, "foolish" behavior can be a form of protest. So, a child who is unable to access the forbidden fruits of a pastry shop, out of protest, refuses to eat the chickpeas that are offered to him; another child, who cannot pay for a ride on the merry-go-round, slips under the tarpaulin when the ride is not working and creates his own ride out of his own fantasy. A fat child, who is bullied and made fun of by the town's more respectable children, makes friends with a paschal lamb, which then, to his shock and horror, is served up for dinner. Another boy takes to setting the corner of a whitewashed house on fire with his coloring pencils. It is the children who throw away their toys or who torture animals that are somehow considered normal.
The Foolish Children contains twenty-one micro-fiction stories by Ana María Matute in Spanish and in English translation. The original, Los niños tontos, was first published in Spain during Franco's dictatorship. It was rated by the Nobel laureate Camilo José Cela as "the most important work written in Spanish by a woman since the Countess Emilia Pardo Bazán." Ana María Matute, along with Camilo José Cela and Miguel Delibes, is widely considered one of Spain's most distinguished writers of fiction in the twentieth century. She was awarded the Spanish National Book Award twice and, in 2010, received the Spanish-speaking world's most prestigious literary award, the Cervantes.
Publication Date: 06 December 2016 / Language: Spanish original and English translation / Paperback: 112 pages / Dimensions: 216 x 140 mm / Price: £7.99 / €10.99 / $12.99
Amazon.com / Amazon.co.uk / Amazon.es / Barnes & Noble / Book Depository
Throughout this angular, alternative book, lies an undercurrent of childlike, yet political darkness. The sort of which really is a prime preponderance to be reckoned with; reason being, it comes at you when you least expect it. That said, by the time one has reached the end of Los Niños Tontos/The Foolish Children, authoress Ana María Matute's literary moves remain just as equally foreboding and fraught with daring as at the outset.
As mentioned before, it's a reading experience more akin to poetry than traditional fiction, and if you take your time with it, you'll see that it can be a powerful work, cleverly constructed and a silent protest against a dictatorship. Which is, perhaps, one of the main functions of the arts.