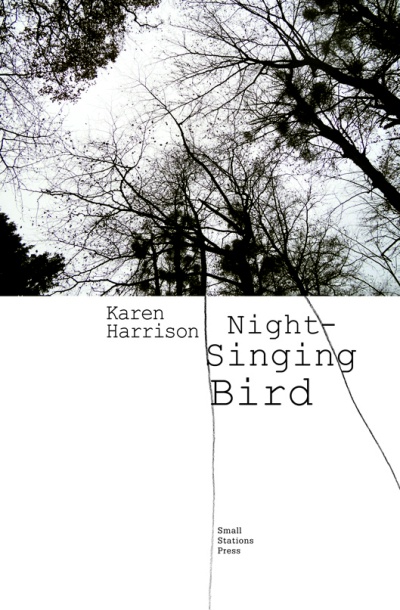 ISBN: 978-954-384-061-8
NIGHT-SINGING BIRD
by
Harrison, Karen
There are three main threads in Karen Harrison's poetry, which intertwine: nature, God and her personal life. But they are not simply ontological, they belong to each other, they widen each other, they talk amongst themselves. In Harrison's nature, there is room for many birds, but the most important are those that sing at night (hence the title of the book), just as God made darkness His home. Her God is a long pilgrimage starting with an entire belonging, but also allowing for a critical mind: she will protest in front of the United Nations about Him, who permitted such diversity in faith, but accepts only true believers. In her intimate moments, she suffered a terrible illness, but this is not a reason for closing herself off; for Harrison, it is a source of communication. The soul of this poet is open towards the other. It is a poetry – and a life – of relation. In this way, she confirms that most Christian postulate: that there is no greater love than to lay down one's life for one's friends. We hold in our hands a book of aesthetic poetry, a silent book that sounds more like messages than conversation. This is autobiographical poetry, but it has deeper roots in the Spirit, which Church Fathers describe as a fish swimming in the open sea, in God. "Like a fish in an aquarium, I am a thing of the Spirit," writes Harrison.
Publication Date: 26 May 2017 / Language: English / Paperback: 62 pages / Dimensions: 216 x 140 mm / Price: £7.99 / €10.99 / $12.99
Amazon.com / Amazon.co.uk / Amazon.es / Barnes & Noble / Book Depository
'An embargoed faith' may be something of an abstract visionary persuasion, admittedly; but it's within said abstraction (if such be the word or description) where the poem's ultimate power lies. As such, I too would like to yell my praise.