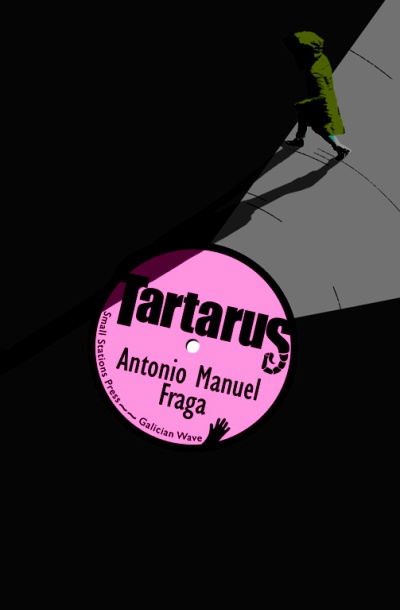 ISBN: 978-954-384-091-5
TARTARUS
by
Fraga, Antonio Manuel
When Guiomar Brelivete, a thirteen-year-old schoolgirl who lives in Audierna, is told by her parents that she must start attending klavia lessons in the old quarter of Plugufan and miss training sessions for maila, her favourite sport, she is understandably annoyed. But her teacher, Mastrina Xaoven, turns out to have a sense of humour and agrees, in return for Guiomar learning to play the instrument, to tell her a story about a girl called Attica who is a member of the politically powerful Gwende community. The traditional inhabitants of the land, the Malluma community, have been confined to the nabrallos or suburbs, where Gwendes are not supposed to go. But one evening Attica boards a train to the nabrallo of Bragunde, hoping to attend a concert in one of the famous hicupé clubs, and there she meets Fuco, a Malluma boy who claims to be a firewalker. The nabrallo has been overrun by a plague of scorpions, and the children resolve to consult the witch Onga, Queen of the Cemetery, about this. They will learn that a far greater evil lurks beneath them, in the lost underground world of Nigrofe, where the balance between good and evil has been obliterated by the removal of a sacred tree, and it rests on them to restore that balance if only they can find a way in… In these two tales, the line between fiction and reality is blurred, and there is a striking resemblance between the old music teacher and the intrepid girl in her story.
Publication Date: 19 October 2018 / Language: English / Paperback: 234 pages / Dimensions: 203 x 133 mm / Price: £8.99 / €11.99 / $14.99
Amazon.com / Amazon.co.uk / Amazon.es / Barnes & Noble / Book Depository
Tartarus is an adventurous tale of clash and harmony between good and evil and an audacious tale of little saviors of the world.